The new user interface of Trufa's cloud app makes big data feel accessible and actionable.
Leveraging big data for better decision making and higher productivity is the realm of big players such as SAP and Oracle. Enter Trufa, a startup with a cloud application that quickly helps decision makers in medium to large businesses understand what drives performance.
But the power of Trufa's application is that it is not just diagnostic, it actually allows businesses to run simulations to understand the impact of operational improvements. But handling and interpreting big data can be complex and can easily feel overwhelming, even to the most financially savvy. Understanding the importance of design in making the application a success, Trufa approached NONOBJECT. The design challenge was to the make Trufa's sophisticated and powerful app feel approachable, intuitive and actionable for any level decision maker.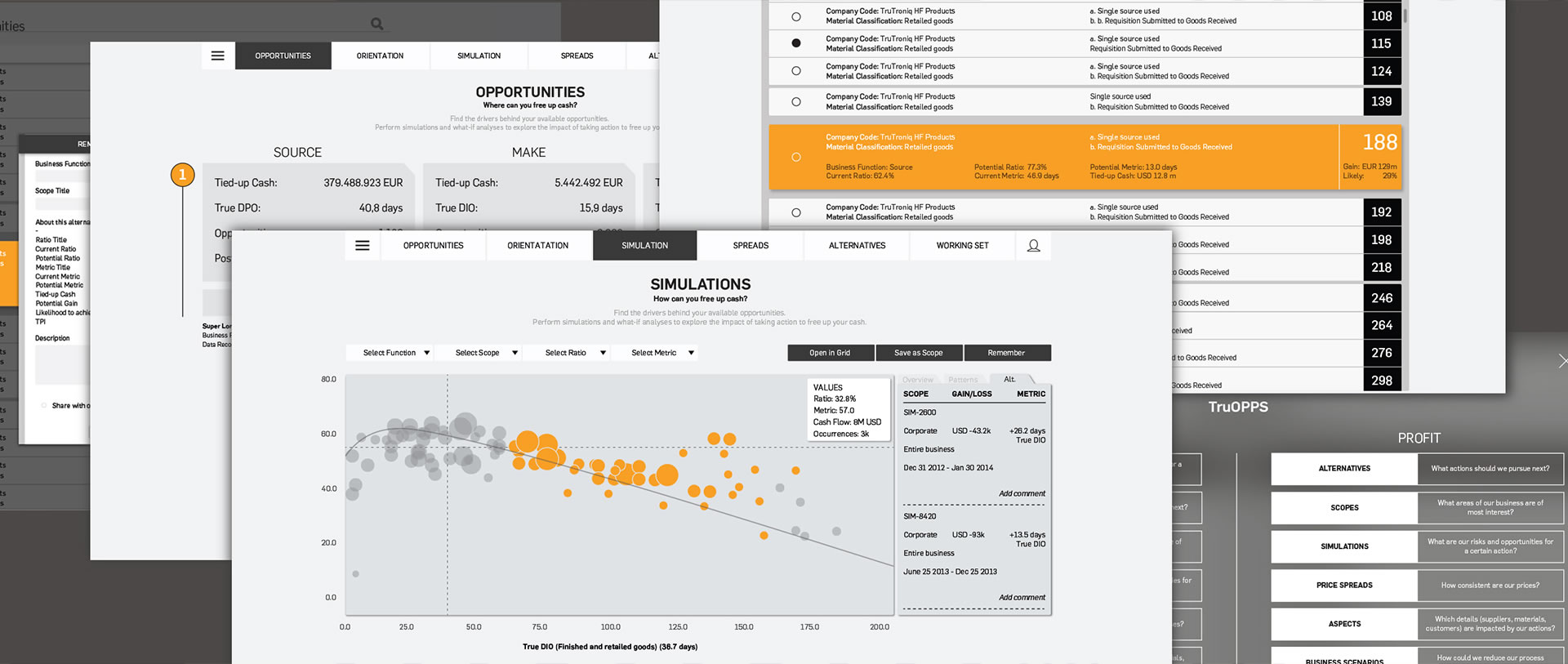 NONOBJECT'S design expertise combined with our sophisticated algorithms resulted in an incredibly powerful update that will enable finance and operations teams to optimize processes and reach the Efficient Business Frontier.
Gauthier Vasseur, Trufa Vice President Marketing
With a subdued color scheme with bursts of orange to guide the user to action, the app is focused on identifying drivers for operational efficiency. At the top of each screen, a simple question and brief description define the opportunities for answers that can be found below. The seemingly simple and understated design leaves the focus on the possibilities in the data.

The sleek, simple and innovative user interface powerfully displays the strength of Trufa's predictive analytics.
Gauthier Vasseur, Trufa Vice President Marketing