With a focus on a carefully curated selection of absolutely delicious bean-to-bar chocolate from around the world, authenticity permeates every layer of The Chocolate Garage.
Getting your message across as a small mission-driven social entrepreneur is not easy. An evocative and consistent branding platform can be the critical difference between being heard and being ignored. The goal for The Chocolate Garage was to design a clearly branded identity and logo that put the mission driven messaging front and center in a warm, simple and evocative manner.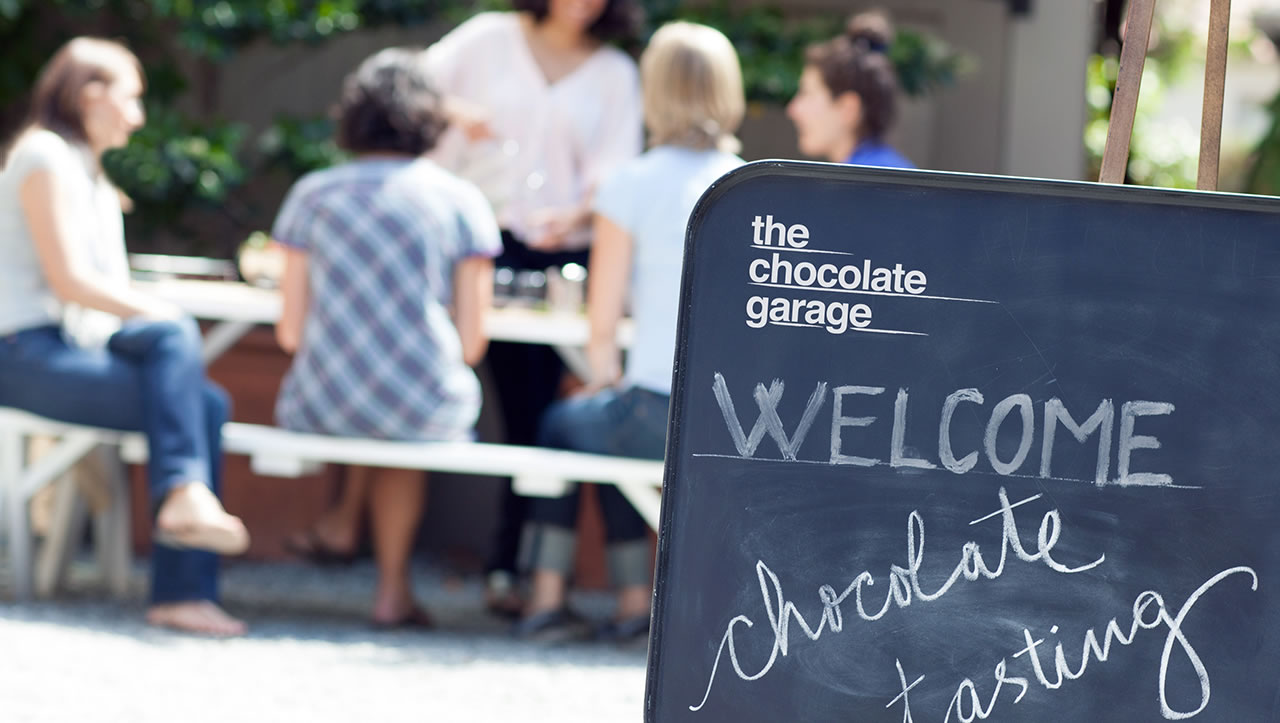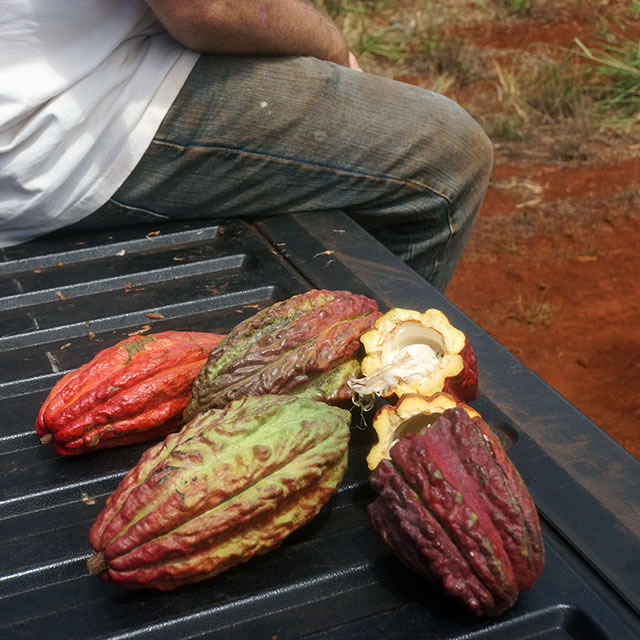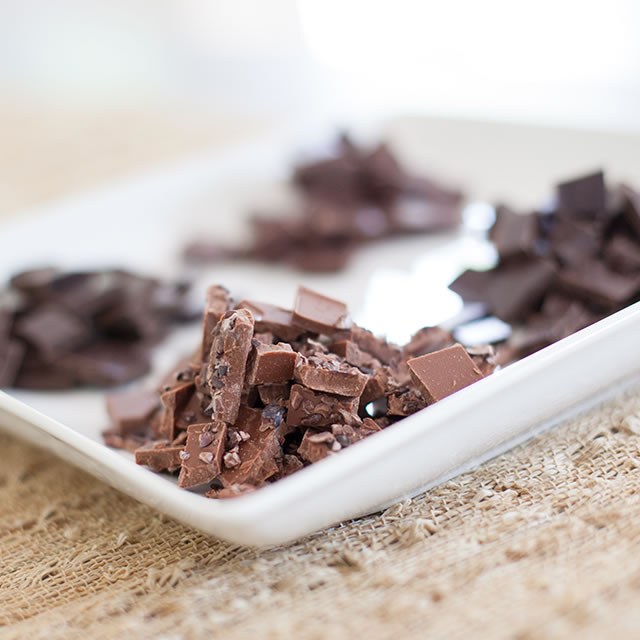 Authenticity throughout
From the difference The Chocolate Garage can make in the life of a cocoa farmer to the sense of well-being we experience when we savor true quality chocolate, it's all about Happy Chocolate, a key differentiator for the brand.
The positive and happy, yet authentic style cuts across all the brand elements developed in this project.
Housed in a literal garage, the likes of which dominate the startup lore of Silicon Valley, The Chocolate Garage is a modest place with a grand vision. The branding reflects that with imagery and graphics evoking simple pleasures, community and happiness in an inspirational, even aspirational way.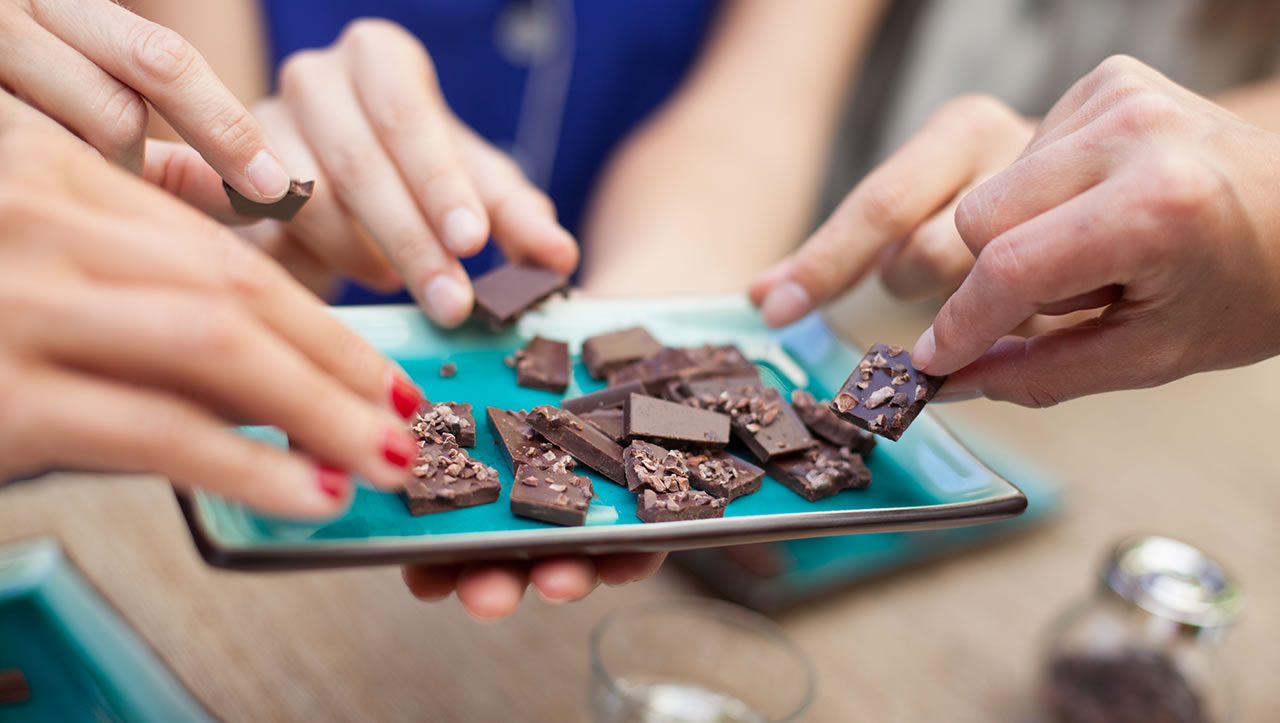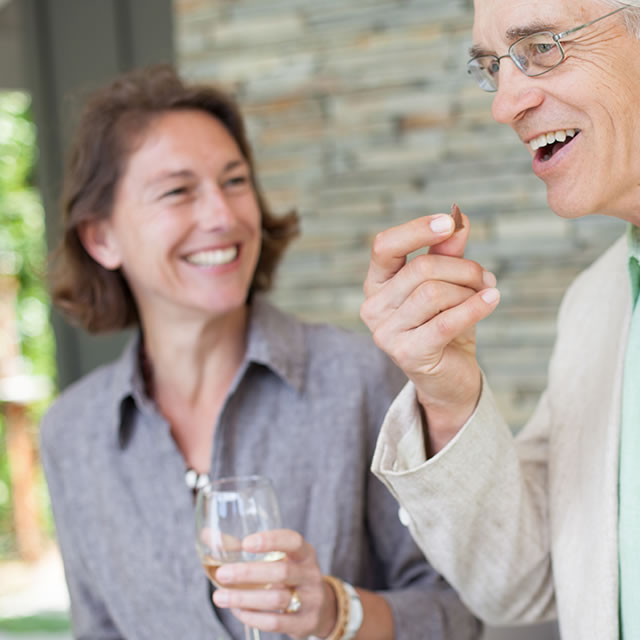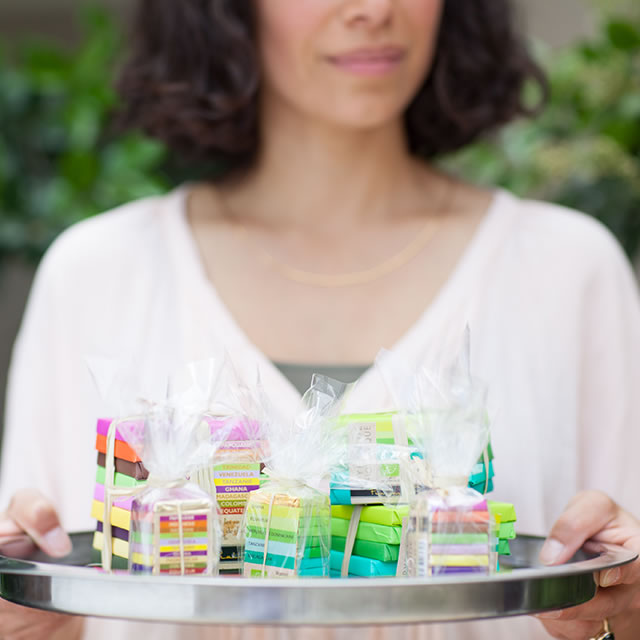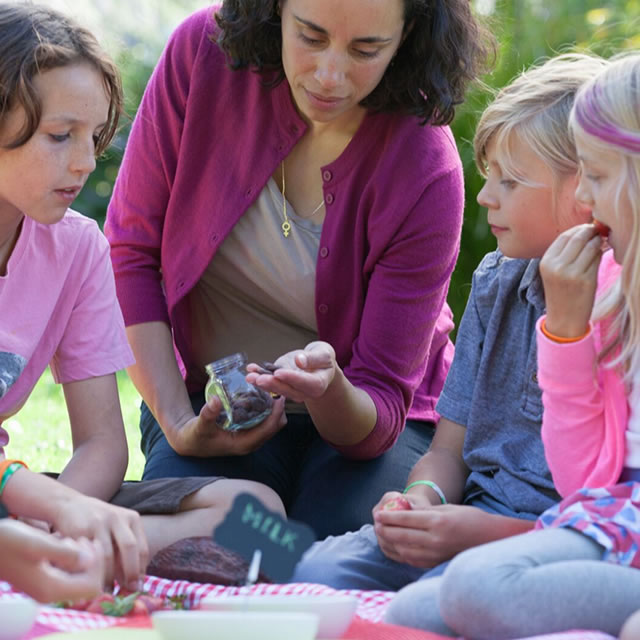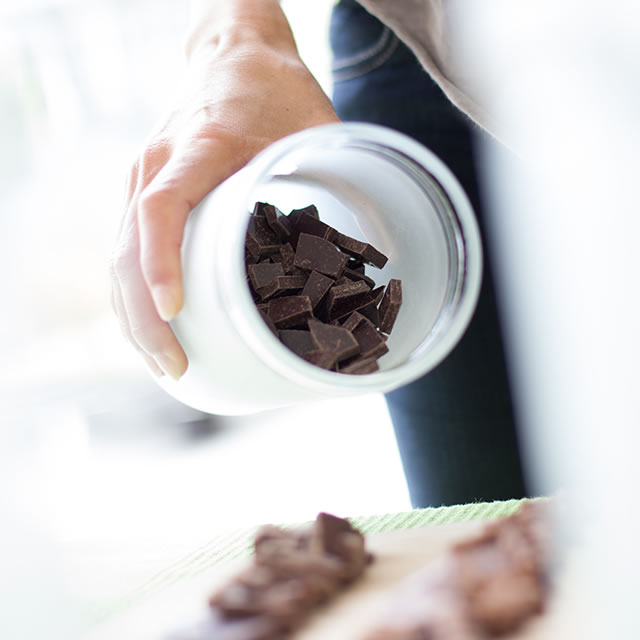 A logo based on the vision
Rather than building on the typical colors, imagery and typography associated with chocolate, the new logo for The Chocolate Garage is inspired by the location of the company headquarters that gave name to the company. Small and unassuming on the outside, the garage with the traditional wooden double doors houses one the best curated selections of sustainable artisanal chocolate in the world, a place where chocolate makers whose paths would otherwise never cross meet and collaborate, and where people for the very first time are introduced to the powerful idea and delicious taste of Happy Chocolate. Every weekend, since the inception of The Chocolate Garage, visitors to the farmers market across the street see a plain chalk board inviting them to the weekly chocolate tastings where anyone can experience chocolate in completely new way.
Evocative in its simplicity, the logo builds on the physical characteristics that are so central to authentic vision of The Chocolate Garage. With simple typography and gentle stripes, the logo is reminiscent of the lines on a chalkboard, or the boards of a simple wooden sign.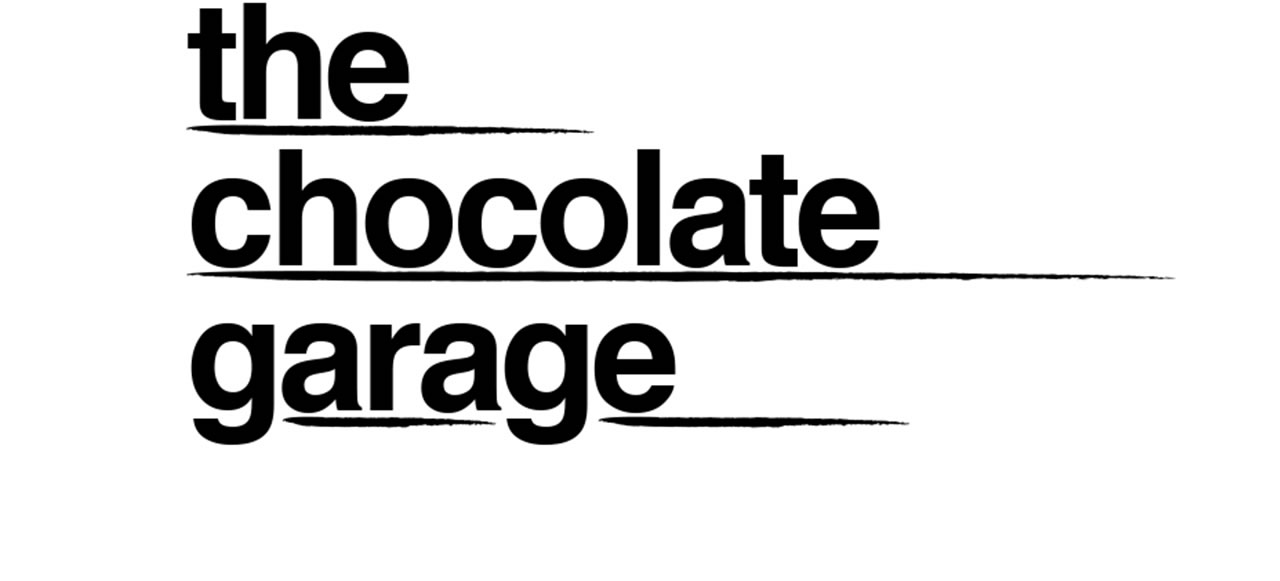 Unassuming yet powerful, the logo is at home in any setting, whether on the physical building, the website or any of the message driven marketing collateral that is so critical to the success of this brand.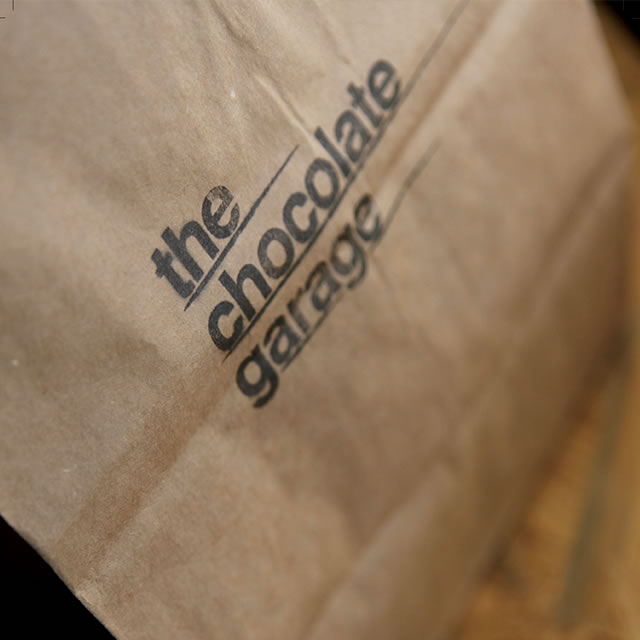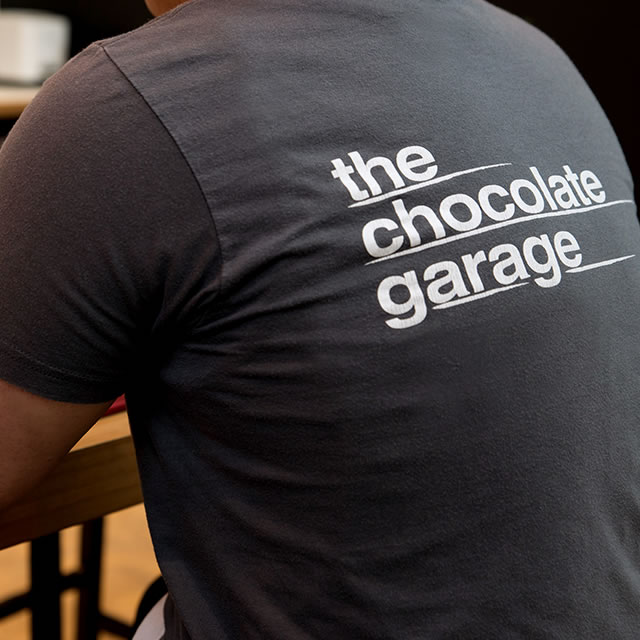 Happy chocolate across all platforms
The branding platform allows this mission-driven social entrepreneur to clearly get her message across, whether to investors, new artisan makers, or chocolate aficionados, and to spread the message of how Happy Chocolate can literally change the world, one delicious bite at a time.