With a superior technology compared to the competition, iDefendo nevertheless struggled how to communicate its offering, overwhelming its target group with information in the process.
Through NONOBJECT's Startup Shop, we helped iDefendo with storytelling, a new logo and a complete website design.
A concise and memorable story
Analyzing the communication across the company website, social media channels, and customer presentations, we distilled the story into a short but cohesive narrative, establishing key points and their relative importance.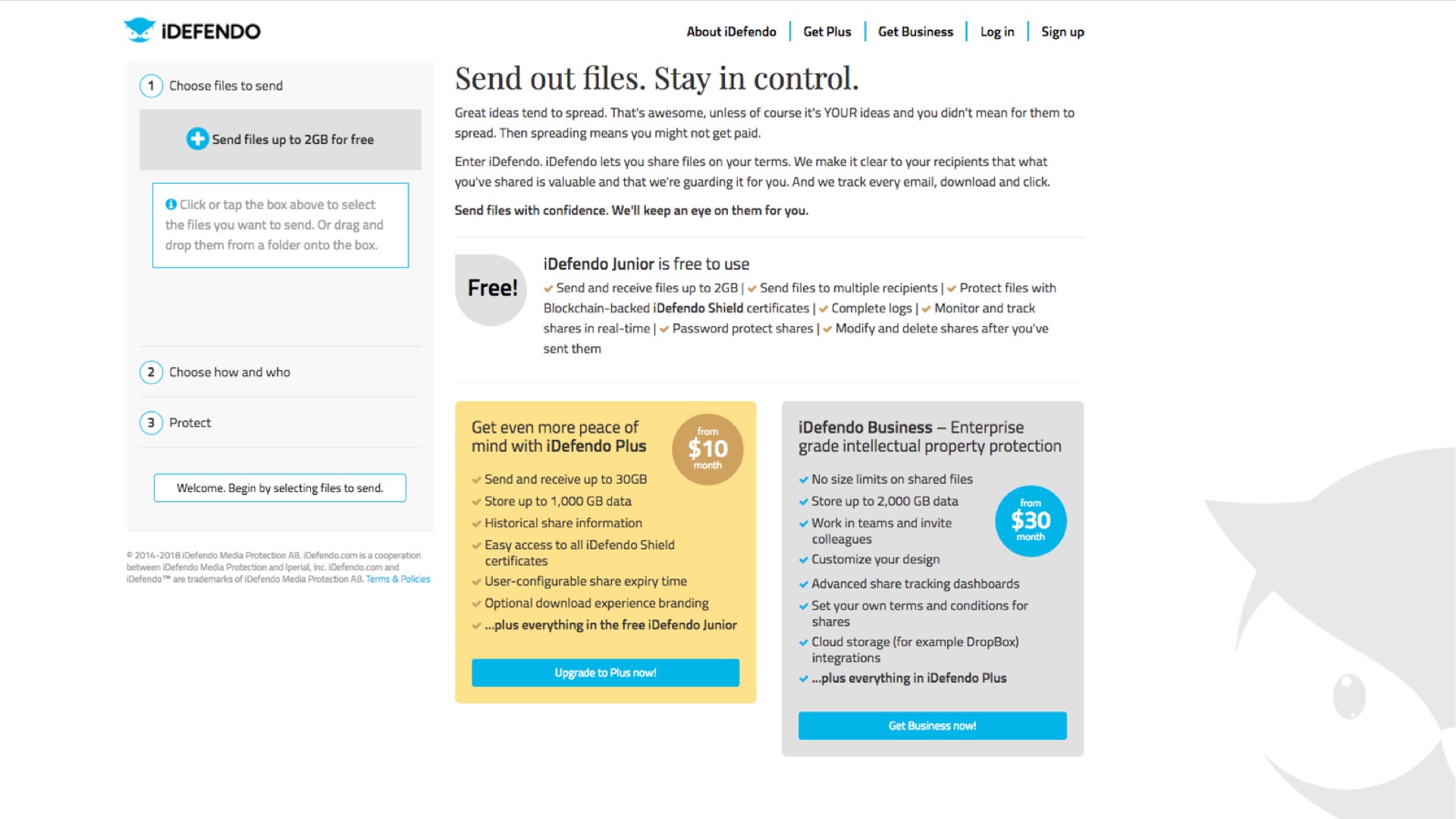 With the storytelling in place, it's easier to make sure that how you present yourself is always concise, convincing and memorable, and consistent across platforms and outlets. And the result was easy for the company to incorporate into everything from new pitches to email signatures.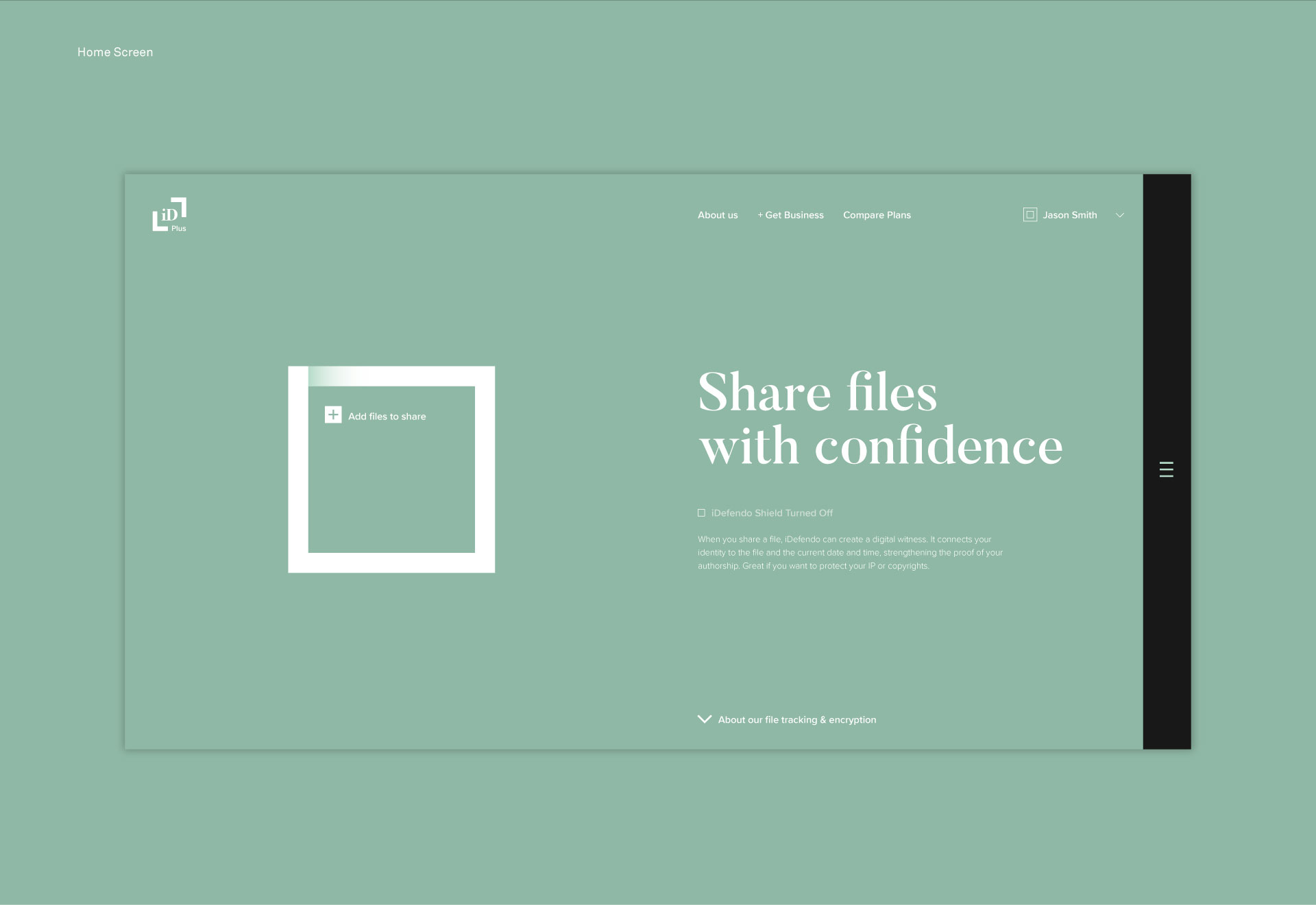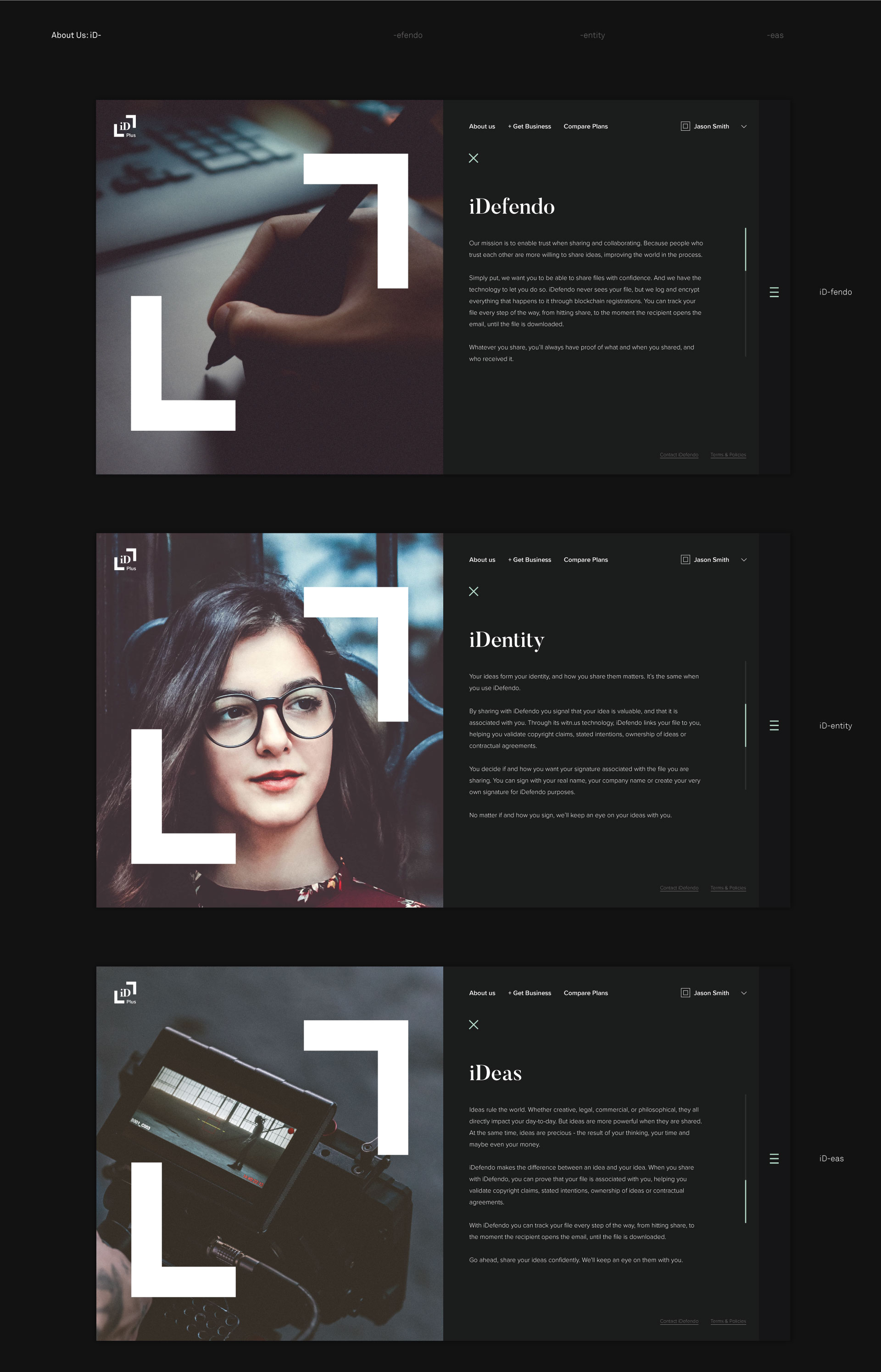 Linking the logo and the story
With a clear narrative in place, we designed a new logo that personifies the key pillars of the company's value proposition of tying your identity to your ideas. The brackets of the logo, that form a block when closed, hints both at security and the company's use of blockchains.

Designing the experience
Finally, we created a complete website design for sharing files with confidence. The main element is an iconic block in which to drag files to be shared, a nod to the company's use of blockchain technology to register sharing events. The block opens with file additions, and closes securely upon completion, anchoring a strong graphical identity that feels confident, professional and approachable.
Subtle changes in color palette denote iDefendo's three different product tiers, ranging from a welcoming green for the freemium version to an elegant purple for the business version.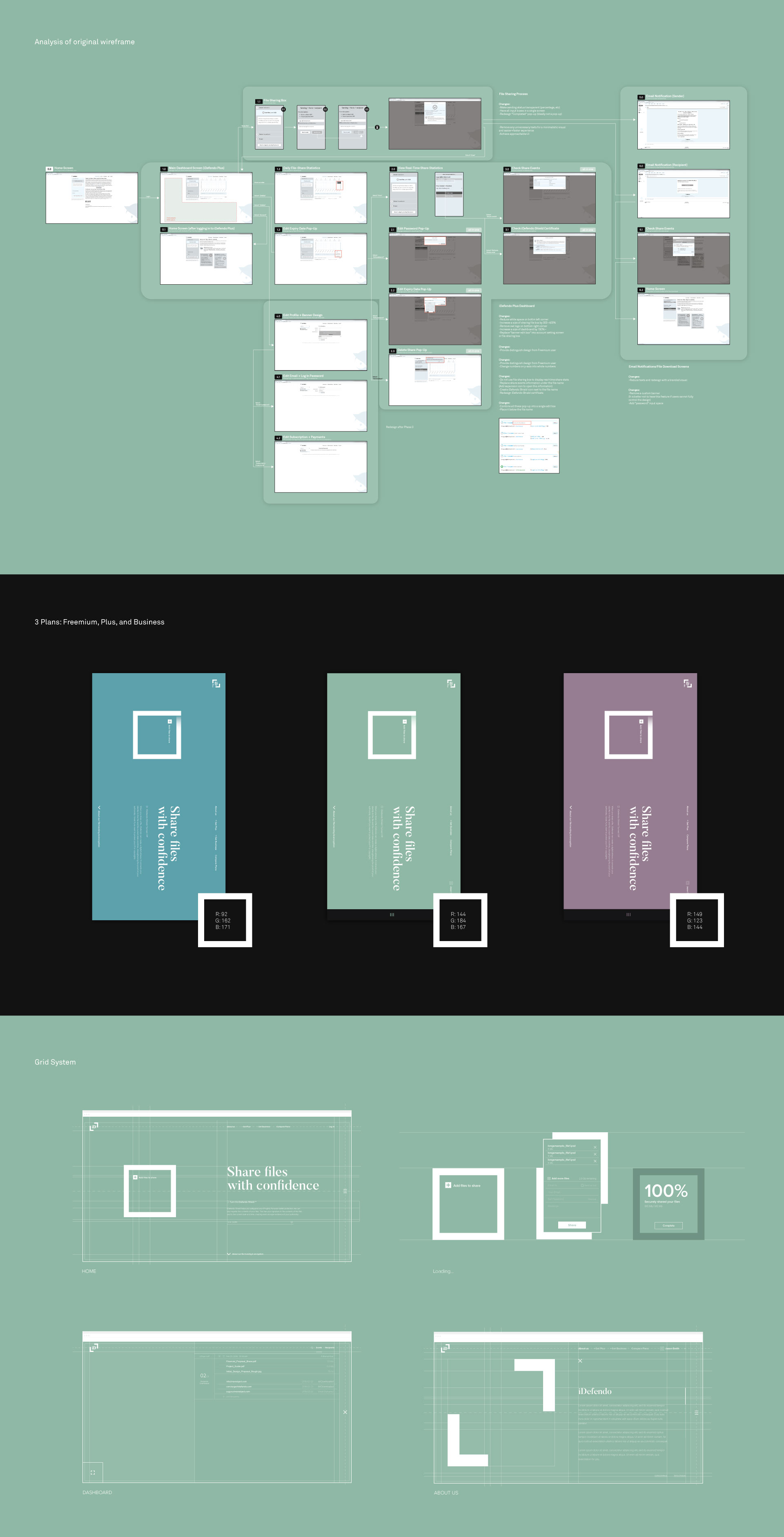 With the dashboard the user can track shared files every step of the way, from hitting share, to the moment the recipient opens the email, until the file is downloaded. And the user has complete control over the files shared, from setting passwords and access dates, to generating a certificate to protect IP rights, to creating a custom branded sharing experience for the recipient.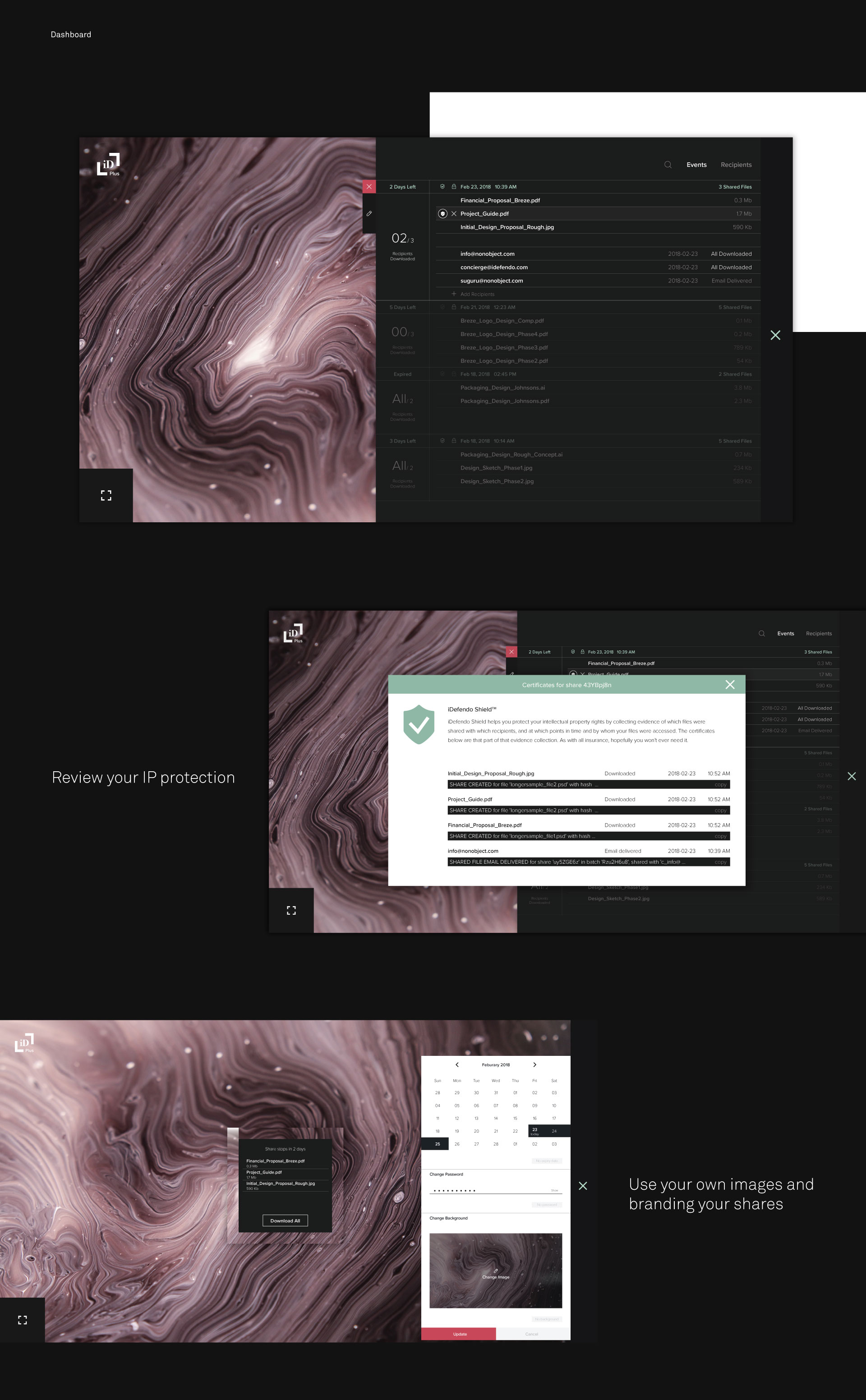 And the end result is an experience that lets users share files with confidence.