The gamer's world is often one of flashing lights and a certain gaming inspired aesthetic. Logitech set NONOBJECT the challenge to create a set of speakers for consumers who are serious about gaming, and want a design that's equally at home in the gaming world as the world beyond.
Inspiration for the Z553 speakers was found in a common element of many computer games, appropriating the form of a double-barrel shotgun, and paring it back to its fundamental form, to create a set of elegant-yet-edgy speakers.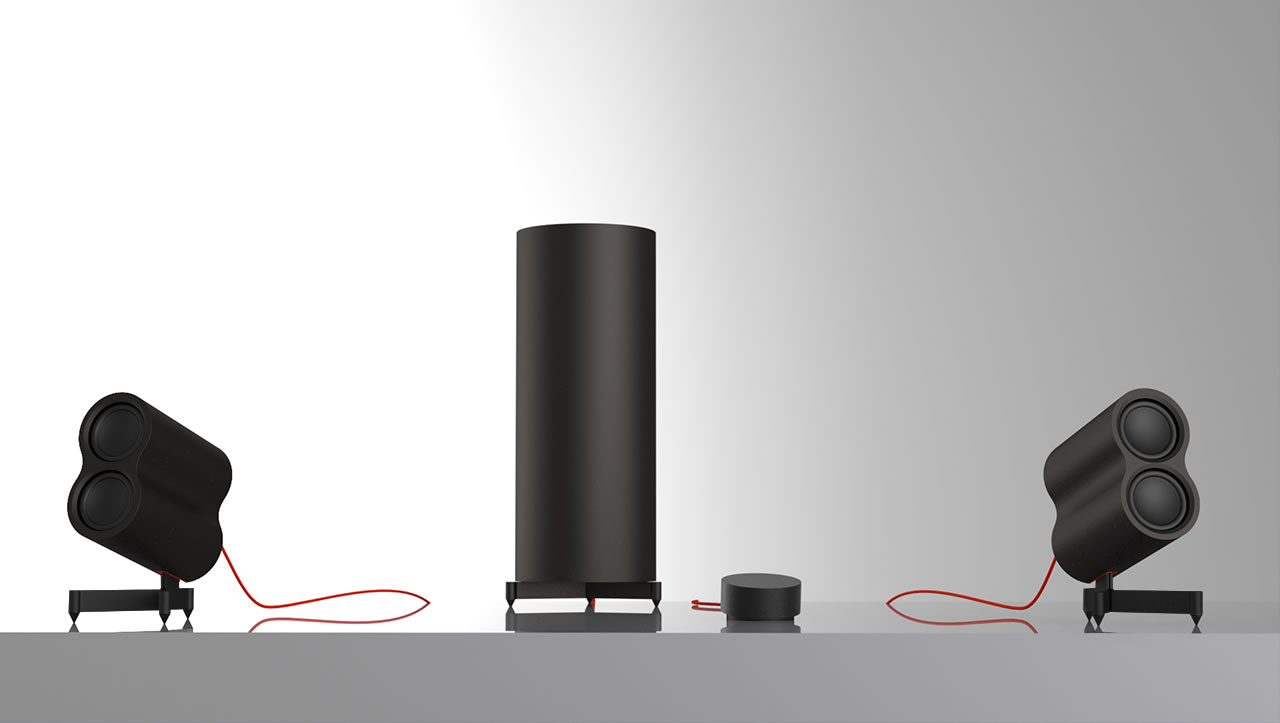 Incredibly versatile, the speakers work both in a desktop configuration, and in wall-hung positions, fitting the different lifestyles of their users. The speakers also tilt to direct the sound. The design also borrows from high-end audio by using tripod stands with conical feet, which reduces vibration and transfers the sound as a pure reproduction.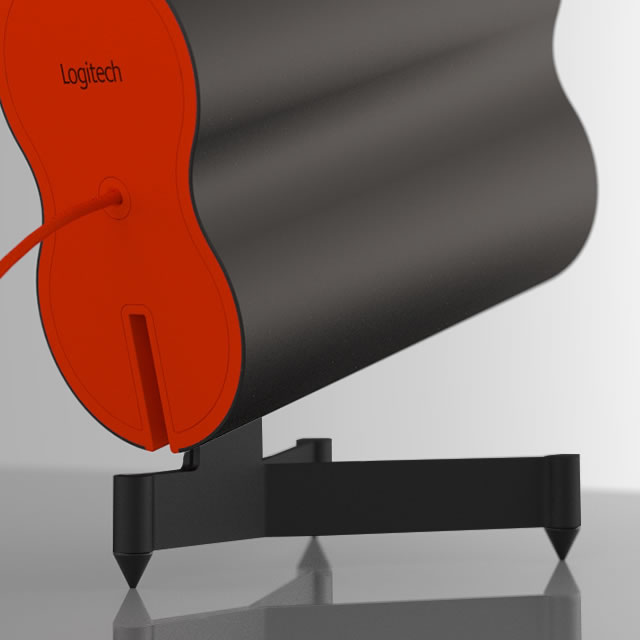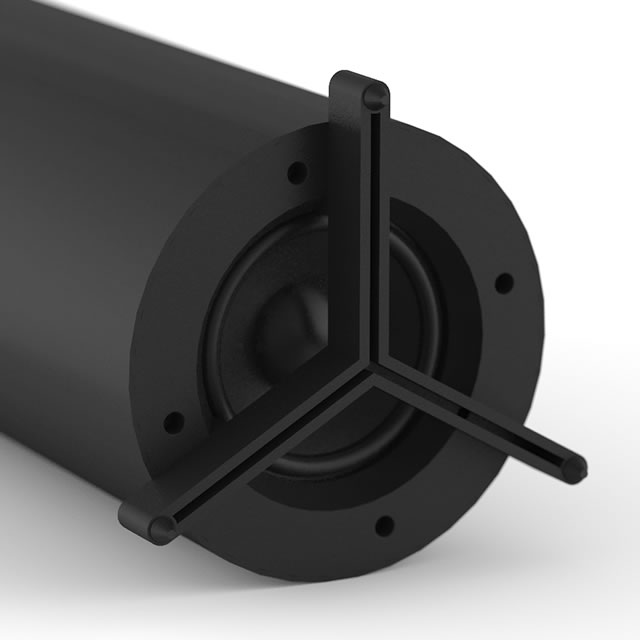 The cylindrical form of the subwoofer is considered to be the most efficient and the most powerful, the best possible architecture. The Z553 subwoofer is a compact version of larger systems, but utilizes the same acoustic envelope to create even more powerful output.
Working closely with the company's engineering team, NONOBJECT was able to develop an authentic design and a unique offering on an accelerated schedule at a price point that fit perfectly with the target market.