The simplified, intuitive interface of the new DirecTV remote integrates the physical and on-screen user experience while maintaining legacy user needs.
With a design inspired by the soft shapes of two interlocking pebbles, the DirecTV Genie remote is comfortable and perfectly balanced in your hand. Without your eyes leaving the screen, you can easily and confidently navigate all the functions of the DirecTV experience with the new Genie remote.
DirecTV users are used to the proprietary design of the remote that comes with the DirecTV service. But with an abundance of buttons, the traditional DirecTV remote could be overwhelming, even for seasoned users. Reducing the numbers of buttons and the perceived complexity of the remote was a critical objective in this project, but redesigning this memorized landscape was no easy task.
Heads up control
The success of a remote depends on achieving true heads up control, with the user being able to use the remote without ever taking the eyes of the screen. Each button had to be examined for its intent to understand its universal value across legacy DirecTV users. Then the tactile topography and the interrelationship between the buttons had to be carefully considered for a sensory experience that is easily understood and memorized. This had to be factored in with ergonomic considerations. Hand sizes are different, and it was important to find a design that felt comfortable no matter the size of your hand. And finally, manufacturing considerations were an important challenge for an item that has to be mass-produced at low cost, yet provide a satisfying sensory and frictionless experience on a daily basis.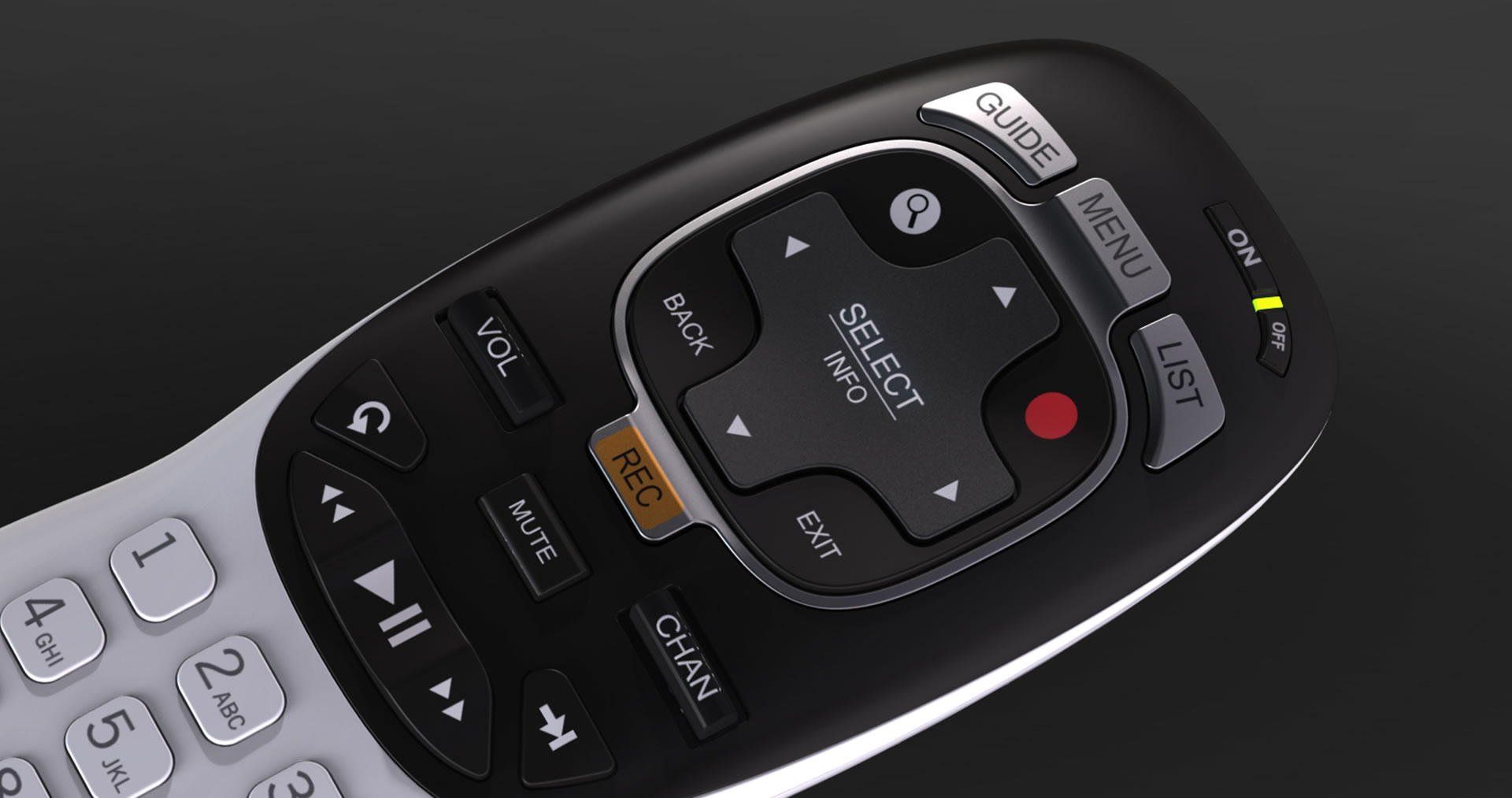 Pebbles weathered on the beach
Inspired by the shapes of pebbles weathered into a rounded shape that rests gently in your hand, the shape of the remote is reminiscent of two different colored pebbles smoothly interconnected to form a whole.
The soft waist of the double pebble geometry guides your grip so you immediately gravitate toward the central area of the remote, positioning your thumb in the critical area of control. The center of gravity rests in the lower part of your palm, so that the remote stays balanced for comfort and doesn't fatigue you, even if you hold the remote for extended periods of time.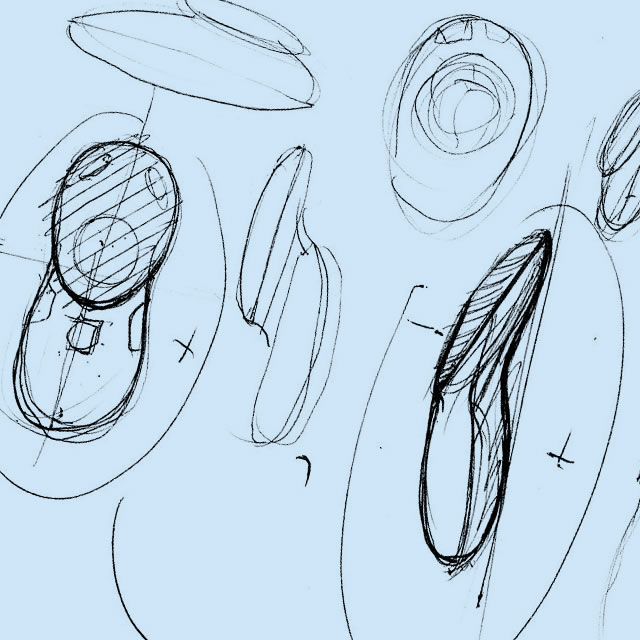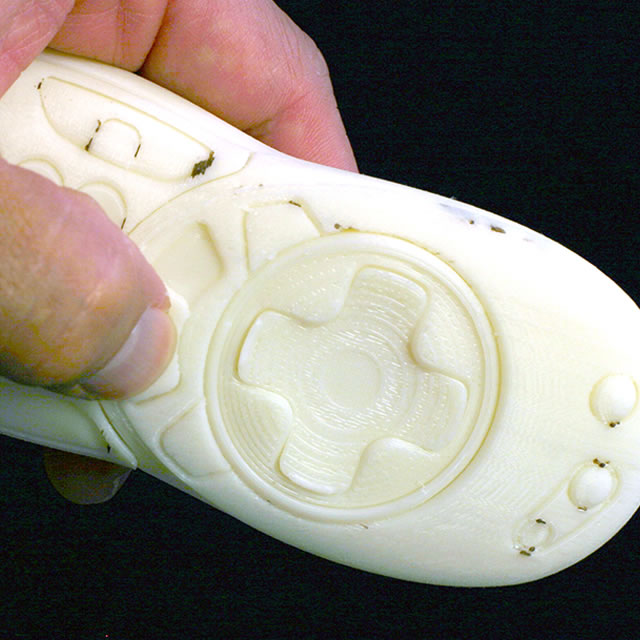 The use of contrasting colors – black for the upper part with the key controls and grey for the lower part – immediately creates a sense of simplification in your mind and focuses your attention on the most important features while letting the less critical inputs for numbers and letters recede into the background.
The gently curved shape of the remote and the contrasting color scheme contributes to the welcoming character of the remote and makes it feel like an approachable and inviting link to your entertainment experience rather than a barrier.