The Triad One Amplifier provides a powerful music experience anywhere in your home. Versatile in abilities and minimal in style, it can seamlessly go from a natural extension of your interior design to being installed in your AV rack.
Triad One is a single-zone, high-resolution, wired and wireless streaming amplifier, that gives customers the flexibility to use their existing speakers and boosting them with powerful amplification for amazing sound in any room.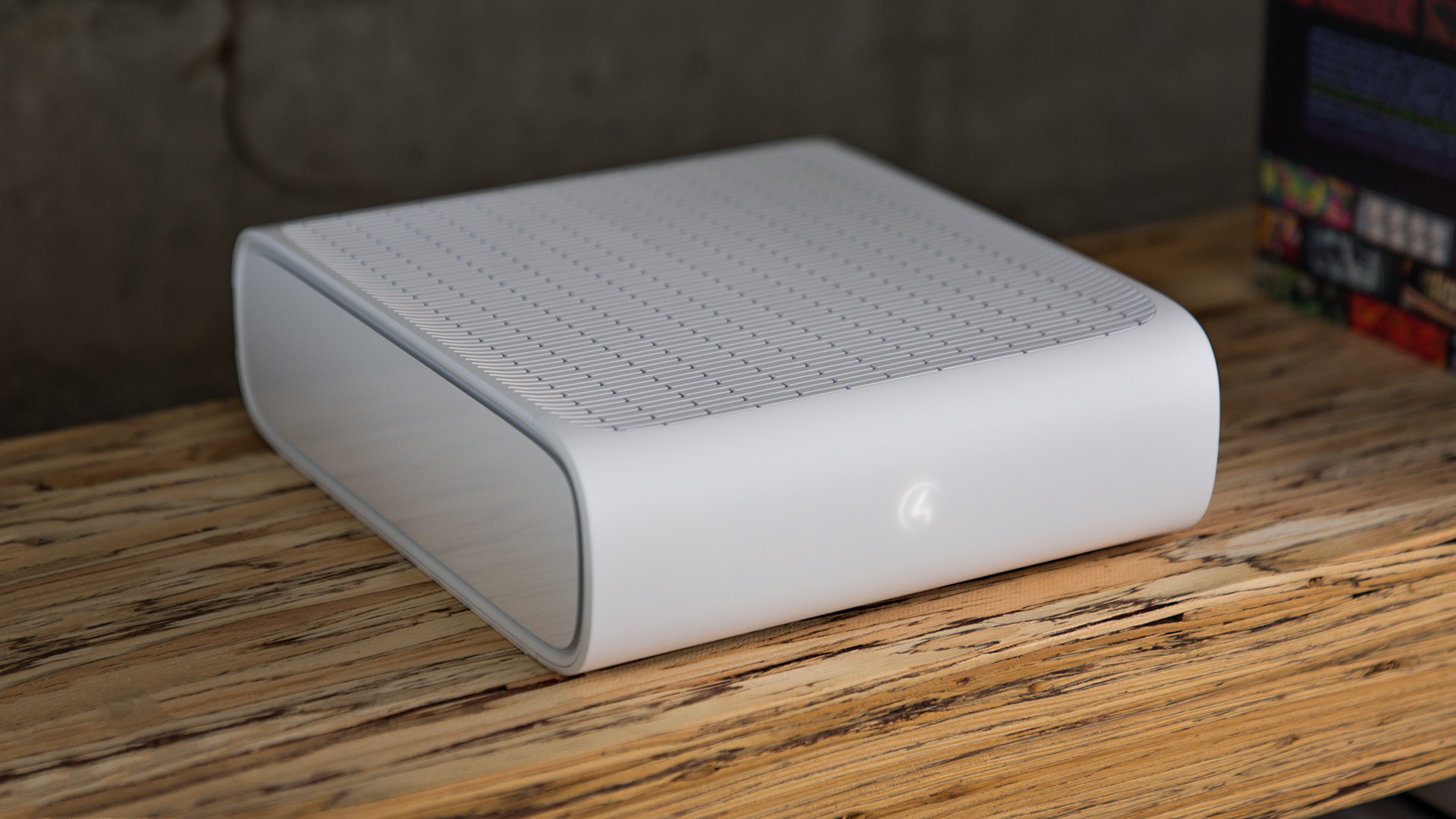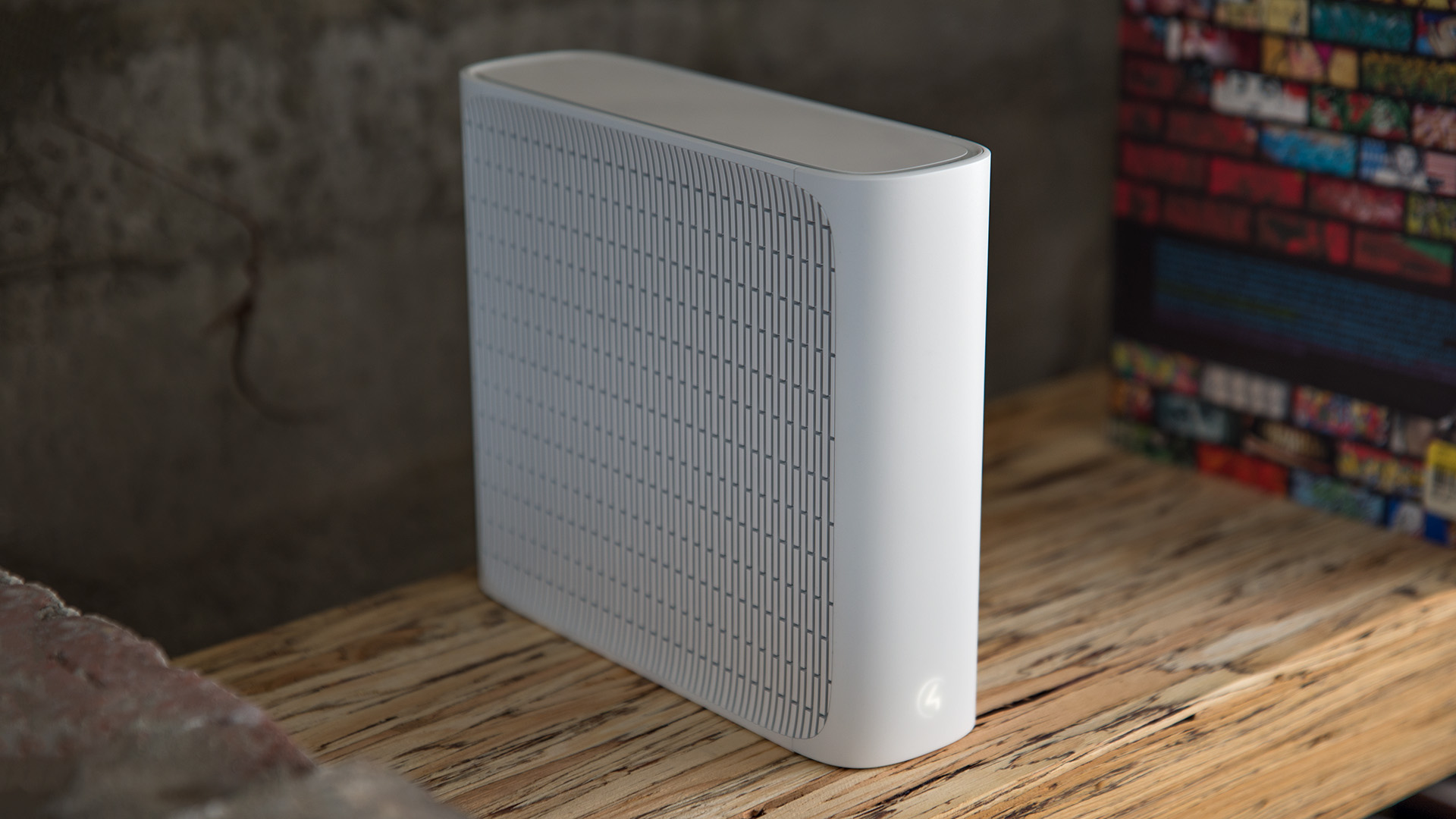 Capable of being used as a standalone product, the Triad One can also be integrated into Control4's complete in-home systems.
The Triad One had extremely stringent engineering and feature requirements. These constraints were tackled in parallel, and the end result is a true chameleon object where every detail feels intentional and unconstrained for an amazing user experience.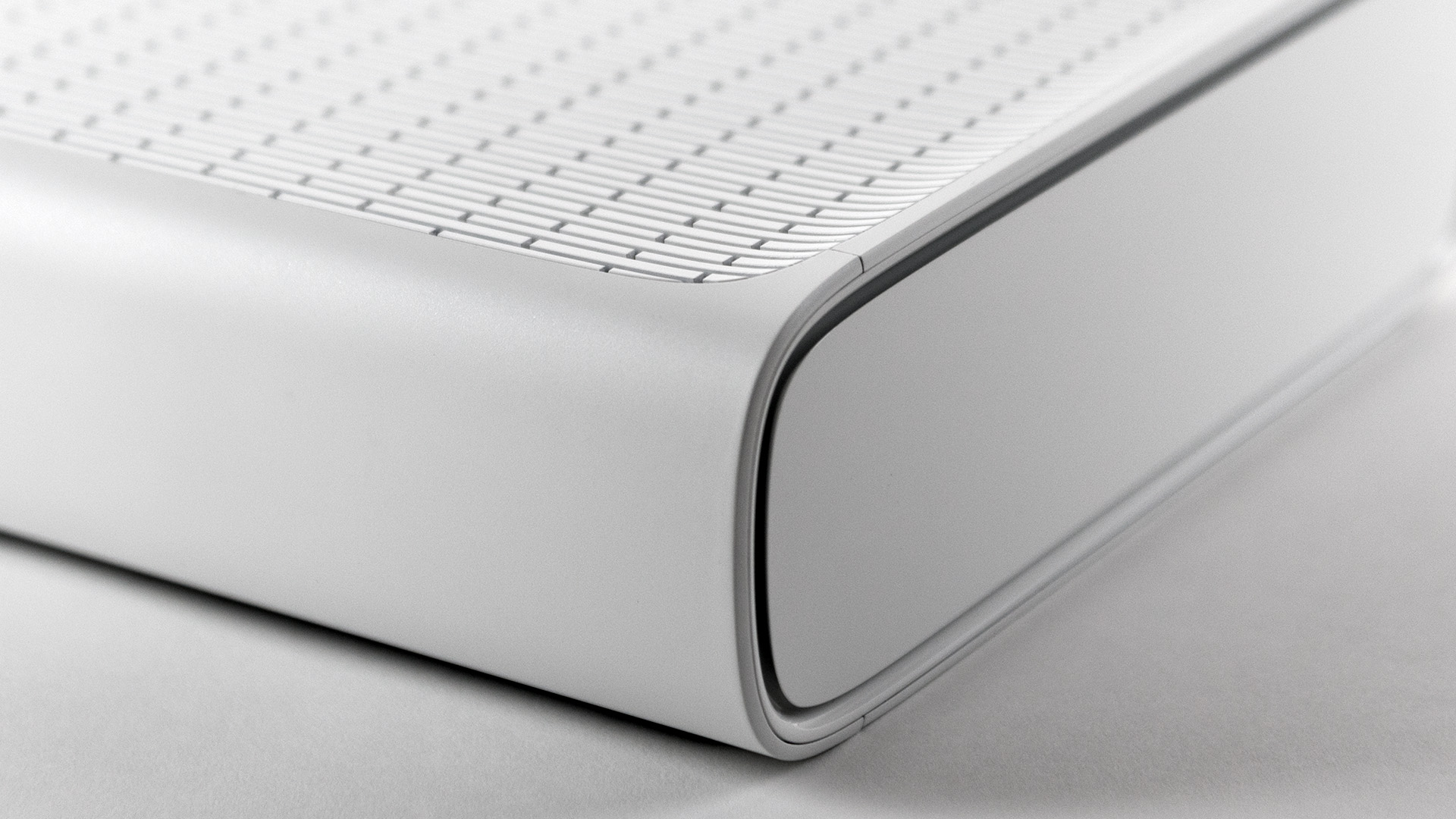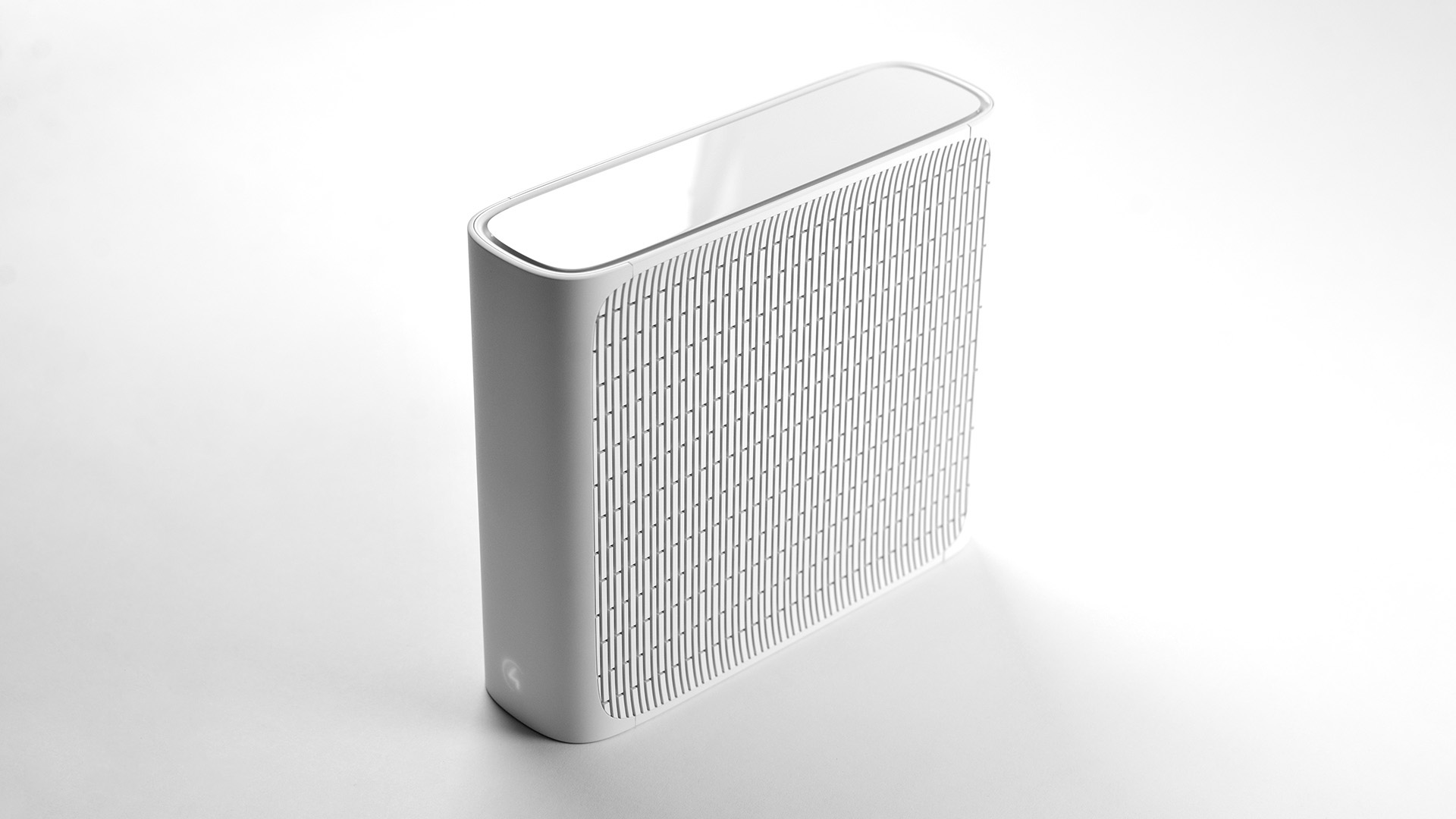 The overarching design challenge was to create an amplifier that is powerful, capable of serious output, while being versatile enough to be suitable in any environment, from rack to room. And the Triad One had to be minimal, in the sense of not taking up too much physical space or mind space. In addition, a competitive price point was an important consideration in the design.
An object that is never out of place, no matter where it's placed.
With 100 watts per channel in the power amp, heat dissipation was the most critical issue. The Triad One is intended both for behind-the-scenes installations; in AV racks and behind TVs, and out front use; on shelves and as part of a room decor. In either installation, the product might be placed vertically or horizontally, upping the stakes on providing adequate ventilation. The serif I shape provides stability and enough air flow in either scenario, while creating an elegant silhouette for the Triad One.
The exploration of venting patterns yielded very different expressions, positively pushing the boundaries of the more stereotypical rack designs so common in in-home entertainment systems.
The simple shape of the Triad One with subtle texture differences for the venting areas creates a product that feels understated yet powerful. The illuminated logo changes with the orientation of the product. Two different size removable back-covers ensure that the Triad One is presentable from any view if placed in a room.
Its deft mix of simplicity of versatility make it the perfect solution to all sorts of problems.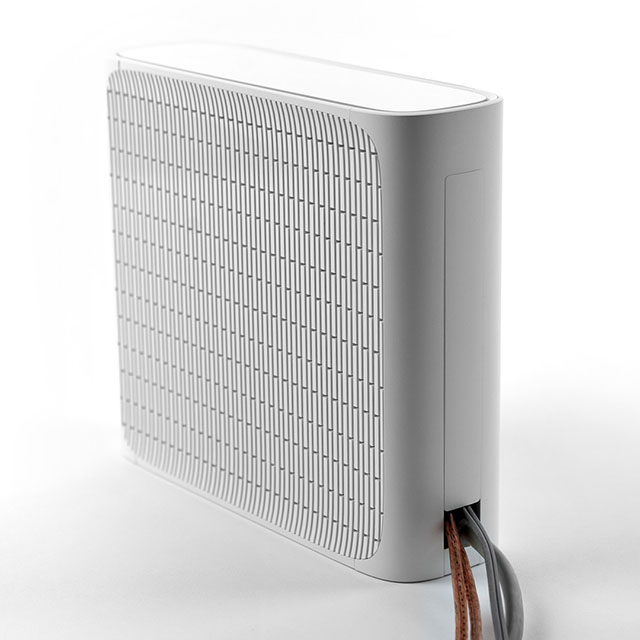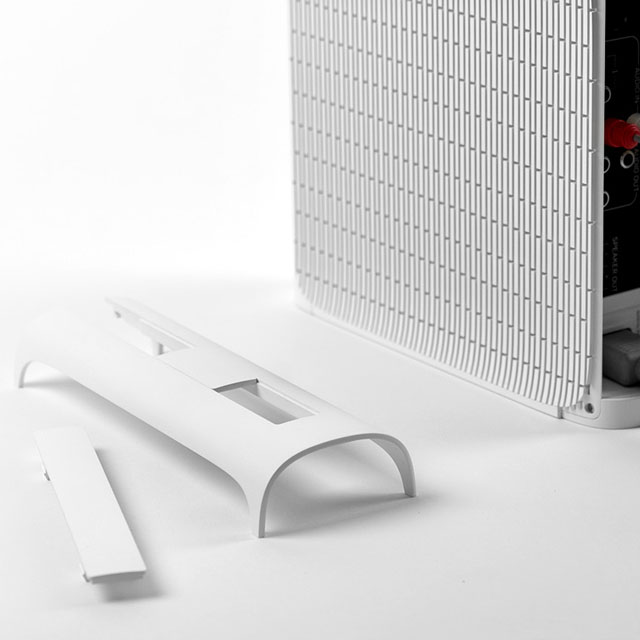 Upon its release, the Triad One was met with glowing reviews, citing the incredible versatility and performance of the product.