The neckless bottle, with its uncompromising design and innovative opening mechanism, has built strong brand equity for the premium Abnormal vodka.
The Abnormal bottle is frequently lauded for its futuristic look. It was recently featured in the Tom Cruise movie Oblivion. The inspiration for the bottle came from the content itself – vodka, a strong, unconstrained, no compromise beverage. With all the technical advances that have happened over the centuries, in reality the actual bottle shape has changed very little. And no matter how sleek the bottle design is intended to be, production constraints dictate a distinct rim around the neck that interrupts the lines of any bottle or jar design.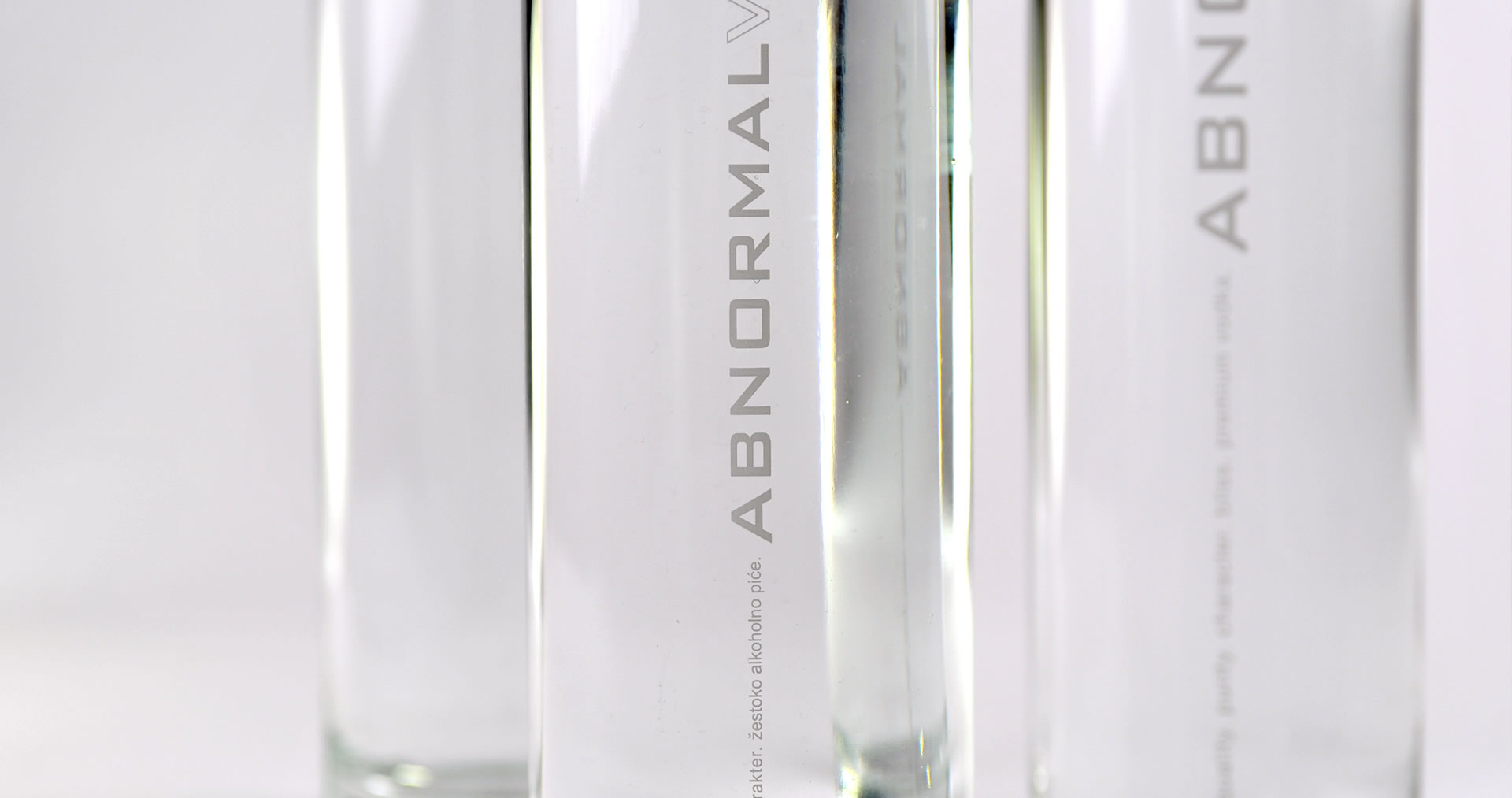 Traditional expertise to bring the future to the present
The innovative packaging design proved to be a challenge for traditional bottle manufacturers. But after an extensive search, a Slovenian manufacturer was identified. Experts of the precise production requirements of pharmaceutical glass, the manufacturer had one key asset – an older gentleman who had spent decades on the factory floor with deep expertise in glass blowing and molding. His willingness to go beyond the tried and true helped make the neckless bottle a reality.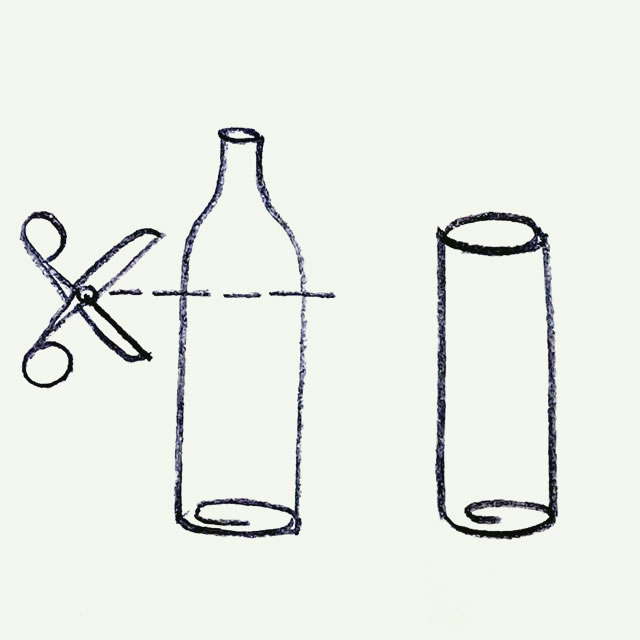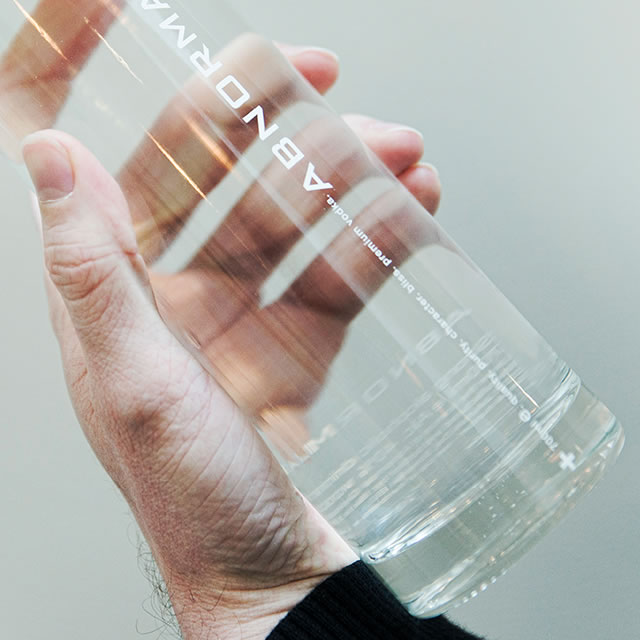 Designing inside out
The bottle design of the Abormal vodka is not the only thing that breaks with tradition. The bottle closure consists of two parts; a clear cover with a sleek spout, and a cap. When the distinctly cross-shaped cap is unscrewed the surprisingly smooth spout is revealed. The smoothness is achieved by placing the threads on the inside of the bottle opening. The similarities of the graphically distinct cross-shaped screw cap and a valve handle is an intentional reference to keeping a powerful liquid contained.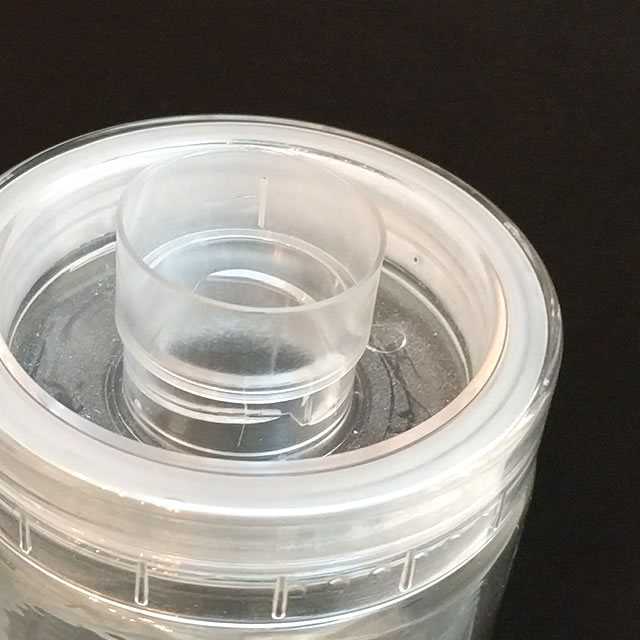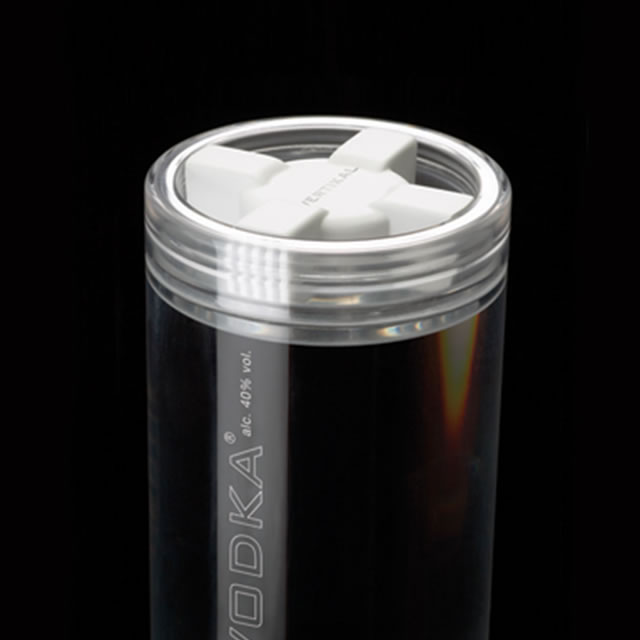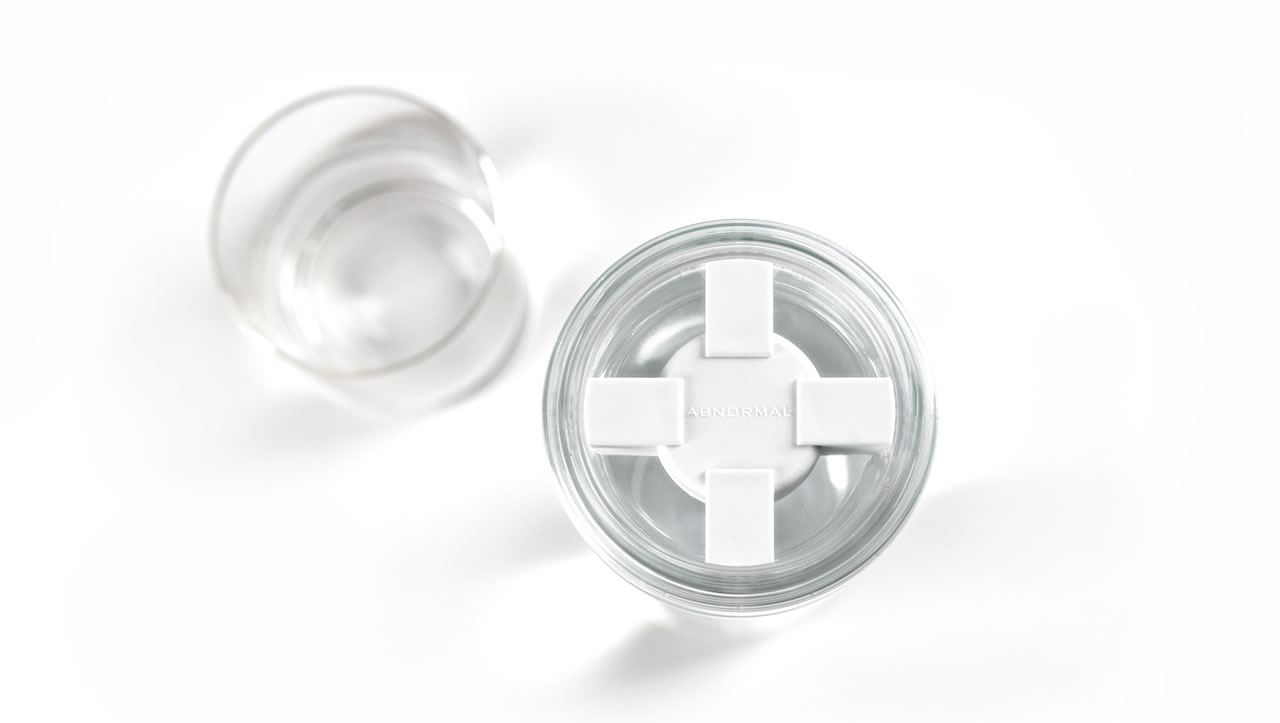 The singularity of the design and its familiar unfamiliarity not only makes a striking statement as a drink container, but it also explains how a bottle designed a few years ago, using decade's old expertise, ends up about a big Hollywood movie about the future.