Awards
We live in a time when we are focused on quantifying, measuring and assessing. And we are better equipped than ever to do so. Our houses, our phones, our watches constantly measure our pace, our pulse, and our progress.
At NONOBJECT we see our New Year's gift as an opportunity to engage beyond what corporate gifts typically do. It's important that the physical aspects of the gift trigger surprise and delight, but even more important is the moment of reflection that the gift will inspire.

The false certainty of numbers
We may not be able to change our inclination to focus on the measurable, but we can remind ourselves that when we cling to the certainty that numerical measurements convey, it is only a part of the complete picture.
The classic measuring tape, instantly recognizable with its chrome clasp, arrives tightly rolled. Upon closer inspection, the numerical markings of the tape appear smudged, almost erased. Unrolling the tape reveals measurement markings that can be used, but only with some effort. Superimposed on part of the tape is a quote from the NONOBJECT book
"measurement of the human body is no substitute for the investigation of the human condition".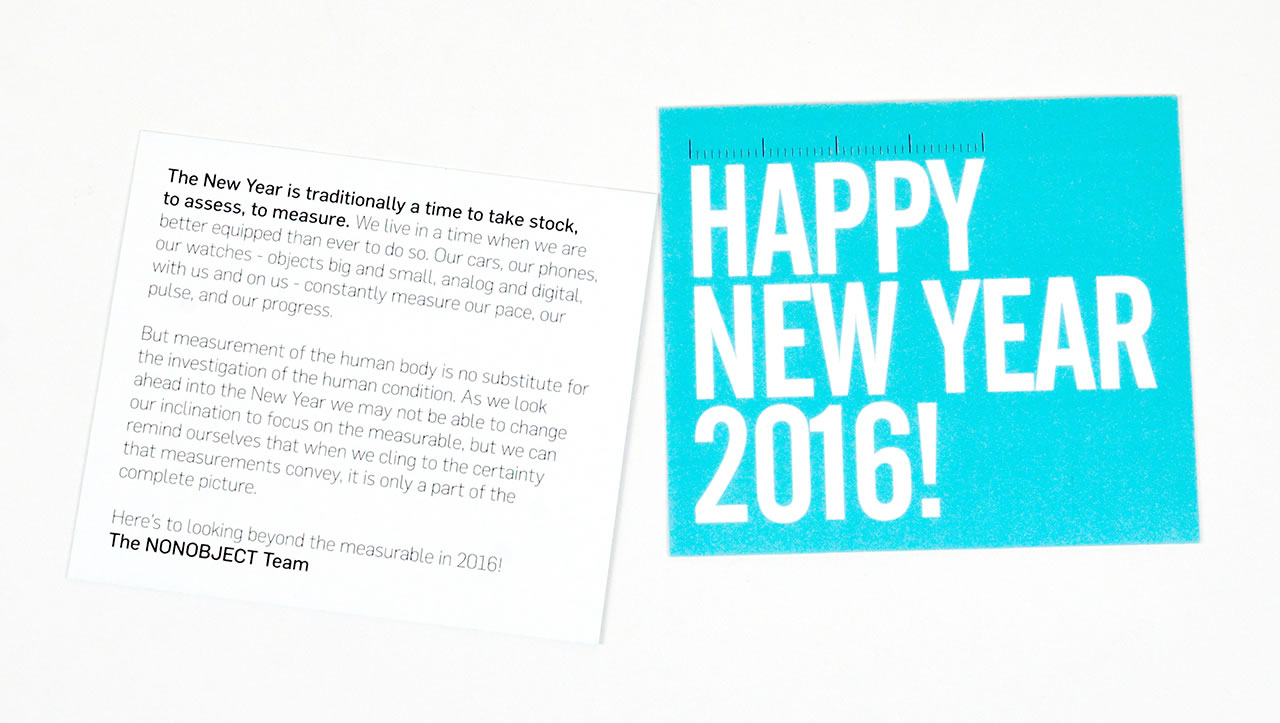 The observation of our obsession with measurements clearly resonated. People from around the world have reached out to us to let us know that this simple measuring tape made them take a step back to reflect on how looking beyond the measurable points to what really is immeasurable.